Sean Maple
Senior Investment Advisor, CFP, PFP®, CIM®
Insurance Advisor*
iA Private Wealth Insurance
After years in the banking industry, Sean became an independent Financial Planner, a role he's been enjoying for 11 years. His BA in Psychology and Economics from Queen's University is invaluable in his work as a money manager, where he can properly educate and reassure clients about market volatility. As a Certified Financial Planner (CFP), Personal Financial Planner (PFP®), Chartered Investment Manager (CIM®), Sean provides all-encompassing financial planning services. These include investment advice, insurance and family protection*, tax and retirement planning, and estate and wealth transition planning. Sean prides himself on building successful long-term relationships built on trust.
Contact Sean
416-949-8111 | sean.maple@iaprivatewealth.ca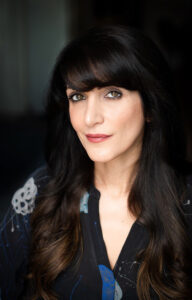 Tina Rezaei
Senior Investment Advisor, PFP®
As a Personal Financial Planner (PFP®) for over a decade, Tina's well known for her dedication to customer service. Using her education in Psychology from York University, she listens closely to her clients' needs and goals before delivering sound advice. Her comprehensive financial services, including wealth management, retirement planning, and estate planning, help clients plan for successful, worry-free futures. Passionate, honest, and analytical, she has a high level of industry knowledge and consistently goes above and beyond in her work. A lover of world travel, Tina believes in living life to the fullest and works tirelessly to ensure her clients reach their financial goals.
Contact Tina
416-450-5171 | tina.rezaei@iaprivatewealth.ca